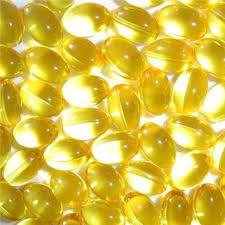 Cod liver oil provides fat-soluble vitamins A and D. Supplements are a must for woman and men months before conception, and woman should continue this during pregnancy.
Cod liver oil is rich in EPA and DHA. EPA has an important link to localized tissue hormones while DHA plays an important role in the proper functions of the brain and nervous system. If you have diabetes or consume a large amount of polyunsaturated oils or have nutrient deficiencies may not be able to produce EPA and DHA.
Always check supplements for correct dosage amounts and store in a cool area.
Good Brands available in the US:
Carlson's soft gel Cod Liver Oil 1,000 mg capsules
NOW double strength Cod Liver Oil capsules
Sonne's Cod Liver Oil
Twin Labs Cod Liver Oil
**EPA (eicosapentaenoic acid)
**DHA (docasahexaenoic acid)