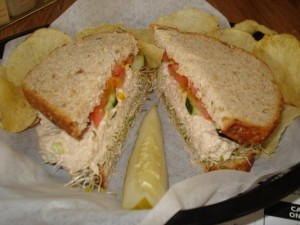 Lunch "N" Go in the Scottsdale airpark makes a great little deli for a quick sandwich or salad (salad would of course be our recommendations.)  Great service and staff, super friendly and service is quick. If you ever need a great sandwich, salad, or have some catering service give them a call: 480-998-3851 or stop by at:  14325 N. 79th Street Scottsdale, AZ 85260. There not to from our Studio in North Scottsdale. Granted we would love for them to have grass fed beef, organic this and that though not to many of those places around. Though since you can't really get that anywhere. Lunch "N" Go in the Airpark is a great place for some good food and friendly people.
My recommendations are:
Greek Salad
Healthful Plateful Salad
though I stick to my favorites as well as do my best to keep it veggies and meat. They also have breakfast and other items on their menu: http://lunchngoairpark.com:
Check them out give them a try it's better than most food you can get.