Mushrooms have been used for thousands of years both as food and for medicinal purposes. They are often classified as a vegetable or an herb, but they are actually fungi. While there are over 14,000 mushrooms, only about 3,000 are edible, about 700 have known medicinal properties, and less than one percent are recognized as poisonous.
The health benefits of mushroom include relief from high cholesterol levels, breast cancer, prostate cancer, diabetes and increasing immunity.
They can really make you big and protect you against diseases and infections, as they are full of proteins, vitamins and minerals, amino acids, anti biotic and anti oxidants.
Benefits of Eating Mushrooms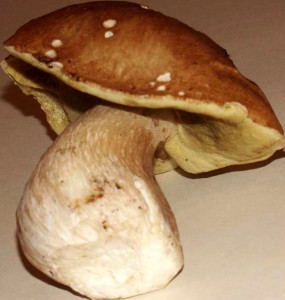 Reduce Cholesterol
Many dieters looking to control or reduce their cholesterol add mushrooms to their diet. The fiber content in mushrooms helps lower bad cholesterol, while the low carb content helps regulate diabetes.
Diabetes
Mushrooms can be an ideal low energy diet for diabetics. They have no fats, no cholesterol, very low carbohydrates, high proteins, vitamins and minerals, a lot of water and fiber. Moreover, they contain natural insulin and enzymes which help breaking down of sugar or starch of the food.
Good for Immunity
The vitamins C, B6 and B12 found in mushrooms are responsible for boosting your immune system. This helps flush toxins out of your body that could compromise your immune system. A healthy body means you can focus more on fat burning rather than healing. A good combination of vitamins A, B-Complex and C, found in mushrooms also strengthens immune system.
Help Weight Loss
The most sought after health benefit of mushrooms is weight loss. As a lean protein, your body already burns plenty of fat just breaking down the protein (and fiber), but when you consume foods low in fat and carbs that fat burned increases for additional fat burning.
 Prevent Breast Cancer & Prostrate Cancer
Mushrooms are very effective in preventing cancer of breast and prostrate due to presence of Beta-Glucans and conjugated Linoleic Acid having anti carcinogenic effects. Out of these two, linoleic acid is particularly helpful in suppressing effects of estrogen. This estrogen is the prime reason for breast cancer in women after menopause. The Beta-Glucans, on the other hand, inhibit growth of cancerous cells in cases of prostrate cancer. Selenium in mushrooms is very effective in inhibiting cancerous cells.
Other Benefits
Mushrooms are the only vegetable and the second known source (after cod liver oil) to contain vitamin-D in edible form. They are rich in calcium (good for bones), iron (benefits in anemia), potassium (very good for lowering blood pressure), copper (anti bacterial) and selenium (very good for health of bones, teeth, nails, hair and as an anti oxidant). The best source of selenium is animal proteins. So, mushrooms can be the best choice for vegetarians to obtain selenium.