National Youth Sports and Personal Power Training teamed up to do a Youth Sports Camp for Football. Personal Power Training put the camp on for the NYS kids. It was a bl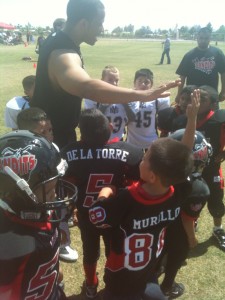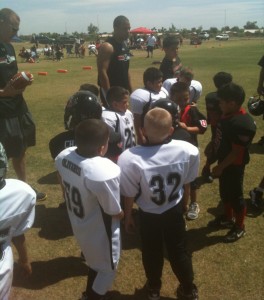 ast for the kids and for Personal Power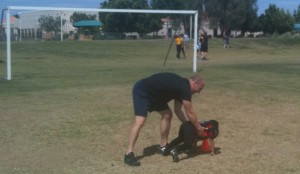 Training trainers in helping the kids learn how develop their skills at throwing the ball, catching the ball, running the ball, blocking, running routes, dropping back, as well as how to run, develop faster 40 times, jump higher, and get much quicker. Personal Power Training strives to help all individuals to become their Best. We focus on not just improving their sports performance though we want them all to become better individuals and team players.
We have Youth Sports Camp that are designed to develop each skill at every position in each sport. Since all of our camps our completely customized around every sport and team. We focus on each skill as well as making them understand how to become better. Eat better, and run, jump, and become better athletes. We don't leave anything out when it comes to making the kids become better. We also teach them to learn the skills and develop them as the improve and grow. We don't want just better athletes we also want better people. This is why we always instruct the players with positive attitudes and help empower them for greatness in their sport as well as in the classroom.
NYS helped us host the camp and get all the kids at the field on Easter weekend. We look forward to setting up and doing many more camps with NYS. We take great pride in helping kids to become better. Check out some of the photos from the event. Here's to training smart and keeping fit.