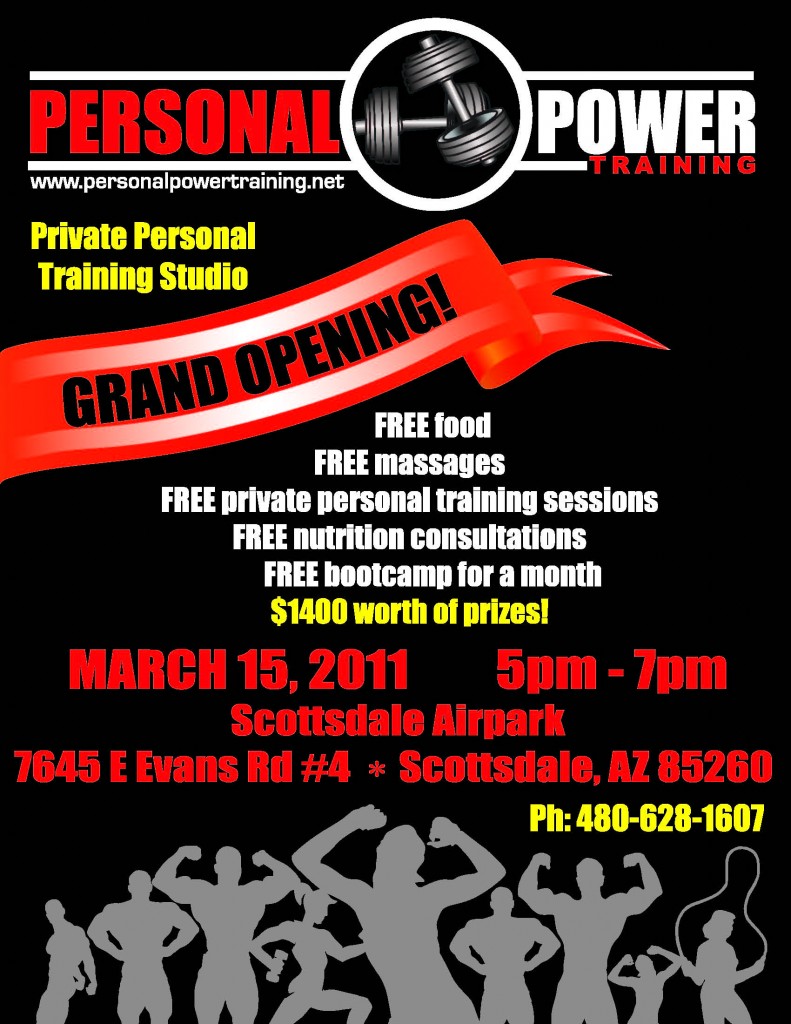 Hi,
As the owner of Personal Power Training, I'd like to personally invite you to join our team for
our Grand Opening Tuesday,
March 15th from 5-7PM.
We are located at 7645 E Evans Road Suite #4 85260 (in the Scottsdale Airpark).
Whether you are a current client or a former client, we hope to see you there.
We will be serving food and drinks, will be giving out prizes pertaining to our training,
nutrition, and massage programs are running a wide variety of specials on our services and products.
This is a great opportunity to say hello and to reignite your fitness goals. Friends are welcome!
A flier is attached.
Best,
Scott White